Home > Needlework
Needlework
Cross stitch, aida cloth, needles, scissors, lions, tigers and bears. Oh My!
At North Woods Knit & Purl in West Branch, MI, we strive to be your one-stop source for all things needlework!
Bohin Tapestry Needle Set
$2.15
Boye Cable Needle Set
$5.15
Boye Metal Stitch and Row Gauge and Needle Sizer
$2.25
Boye Yarn Bobbins
$1.99 - $2.35
Clover Knitting Needle Gauge and Sizer
$3.00
Clover Marking Pins for Knitting
$4.75
Clover Tatting Shuttles
$5.50
Colonial Needle Felting Starter Kit
$22.50
Darice Magnet Strip 1/2" x 30"
$1.69
Dritz 60" Tape Measure
$1.89
Dritz Glass Head Pins
$4.00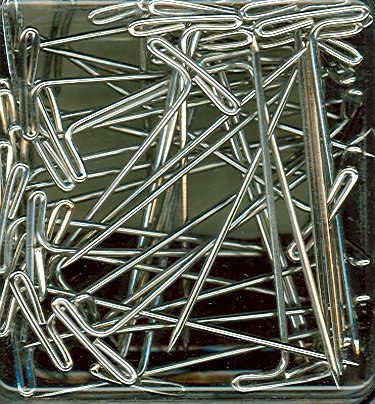 Etimo Steel Crochet Hook With Cushion Grip No 10 0.75mm
$7.50
Knitter's Pride Interchangeable Needles Rack and Stand
$11.75
Knitter's Pride Round View Needle Sizer
$2.50
Sassy Embroidery Scissors
$4.99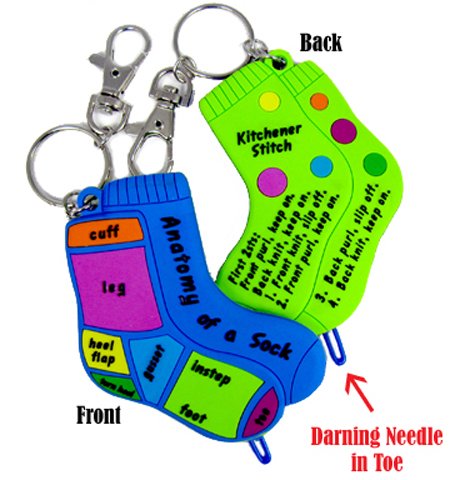 Sock Doctor Anatomy of a Sock and Kitchener Stitch
$7.99
Soft Touch Steel Crochet Hook by Clover
$7.95
Susan Bates Cablestitch Holder 2-3/4"
$2.10
Susan Bates Cablestitch Holder 6.5"
$2.10
Susan Bates Easy Wrap Pom Pon Maker
$7.45
Susan Bates Steel Yarn Needles
$1.45
Sweater and Fabric Comb
$3.69
Tulip Plastic Yarn Needles
$3.45
Wooden Latch Hook Bent
$2.50
Wooden Needle Cases Set of 2
$4.79
Yarn Cutter Pendant in Silver or Gold
$8.25
Yarn Sleeves Set of 3
$2.80